A Glance at India's World Cup Legacy: Host, Triumphs, and Historic Moments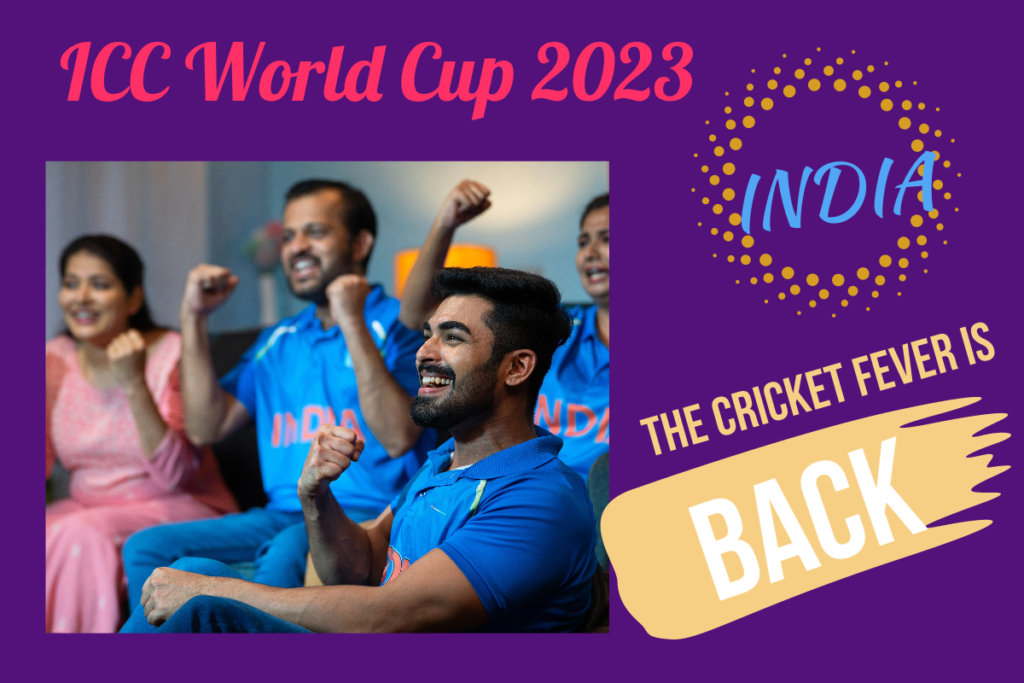 India, known as the cricketing heartland, has a rich history of hosting and participating in international cricket tournaments. This blog takes you on a journey through the world cups held in India and the significant historical events that have left an indelible mark on the cricketing world. We will also explore how many times India has had the honor of hosting the cricket World Cup.
India's World Cup Hosting Legacy
India has been a gracious host to the ICC Cricket World Cup on three occasions. These tournaments showcased not only the nation's love for the game but also its remarkable ability to organize and manage international cricket events.
1. 1987 Cricket World Cup
The 1987 Cricket World Cup was the fourth edition of the tournament and the first to be hosted in the Indian subcontinent. India shared the responsibility with Pakistan. The final was a historic clash between Australia and England, held at Eden Gardens, Kolkata. Australia emerged victorious, but the tournament is remembered for the dramatic semifinal between India and England, which witnessed one of the most contentious run-out incidents involving Graham Gooch.
2. 1996 Cricket World Cup
In 1996, India once again co-hosted the World Cup, this time alongside Pakistan and Sri Lanka. This tournament witnessed the rise of Sri Lanka as a cricketing powerhouse, as they clinched their maiden World Cup title under the leadership of Arjuna Ranatunga. This edition is also notable for India's match against Australia, where Sachin Tendulkar's blazing 90-ball 90 was overshadowed by the infamous Venkatesh Prasad-Aamer Sohail spat.
3. 2011 Cricket World Cup
The 2011 ICC Cricket World Cup was one of the most memorable events in cricket history. India, along with Sri Lanka and Bangladesh, hosted the tournament. The final at Wankhede Stadium, Mumbai, was a historic moment for Indian cricket as they clinched their second World Cup title under the captaincy of MS Dhoni. The tournament is best remembered for Sachin Tendulkar's remarkable performances and Yuvraj Singh's all-around brilliance.
Apart from India's hosting legacy, several historic events unfolded during these World Cups:
Kapil Dev's 175 in 1983: Though not hosted by India, the 1983 World Cup holds a special place as India won its first-ever World Cup. Kapil Dev's iconic 175 against Zimbabwe in the group stage, rescuing India from a precarious situation, remains etched in cricketing folklore.

Tendulkar's Desert Storm in 1998: During the 1998 Coca-Cola Cup in Sharjah (again not a World Cup but a significant tournament), Sachin Tendulkar played two scintillating innings against Australia, earning the moniker "Desert Storm" for his exploits.

Dhoni's Winning Six in 2011: The final moments of the 2011 World Cup are etched in every Indian cricket fan's memory, as MS Dhoni sealed India's victory with a six, adding to the legend of Indian cricket.
Historical Cricket Grounds in India
Part and parcel of this history are the cricket grounds that have witnessed these moments, some of which stand as testaments to the enduring legacy of the sport in India. Let us take a journey through time and explore some of the most historical cricket grounds in India.
1. Eden Gardens, Kolkata
Known as the "Mecca of Indian cricket," Eden Gardens in Kolkata is one of the oldest and most iconic cricket grounds in the world. Established in 1864, it has hosted numerous historic matches, including the first-ever Test match in India in 1934. With a seating capacity of over 60,000 spectators, Eden Gardens has been the setting for countless memorable encounters, such as the 2001 Test match between India and Australia, where VVS Laxman and Rahul Dravid scripted an epic comeback.
2. Wankhede Stadium, Mumbai
Wankhede Stadium is another historic cricket ground in Mumbai, named after the prominent cricket administrator S.K Wankhede. It rose to international prominence during the 2011 Cricket World Cup final, where India defeated Sri Lanka to win the title. Sachin Tendulkar's farewell Test match in 2013, which marked the end of his illustrious career, was also held at this stadium.
3. M. Chinnaswamy Stadium, Bangalore
Named after M. Chinnaswamy, a former president of the Board of Control for Cricket in India (BCCI), this stadium in Bangalore has been a hub for cricketing action in southern India. It hosted the historic match between India and Pakistan in 1996, when India successfully chased down a target of 271 runs to win the World Cup quarter-final. This stadium is also known for its electric atmosphere during Indian Premier League (IPL) matches.
4. Feroz Shah Kotla Ground, Delhi
Feroz Shah Kotla Ground, or simply Kotla, is one of the oldest cricket venues in India. It hosted its first Test match in 1948 and has since been the stage for many historic moments. Anil Kumble's historic 10-wicket haul against Pakistan in 1999 and Virat Kohli's memorable double century against South Africa in 2015 are among the standout performances at this ground.
5. Chepauk Stadium, Chennai
The M. A. Chidambaram Stadium, popularly known as Chepauk Stadium, in Chennai is one of the most traditional cricket grounds in India. Established in 1916, it hosted India's first-ever Test match in 1934. This ground holds a special place in the hearts of cricket enthusiasts, and it is known for its passionate crowd.
Conclusion
Historical cricket grounds in India are not just venues for cricket matches; they are repositories of the nation's cricketing heritage and have played a significant role in shaping the sport's culture in the country. These grounds have witnessed the rise of cricketing legends, the triumphs of the Indian cricket team, and moments of sheer sporting brilliance. As India continues to make its mark on the global cricketing stage, these historical grounds will remain hallowed places for cricket fans to celebrate the sport's rich history.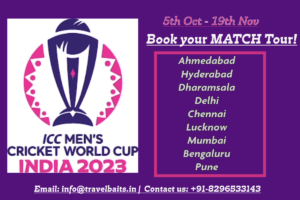 Book your Hotel, Cab and Flight for the World Cup Matches With Us! Send us your queries