Top 10 Places to Visit in Rajgir | Rajgir Travel Guide
1. Ruins of Nalanda University, Nalanda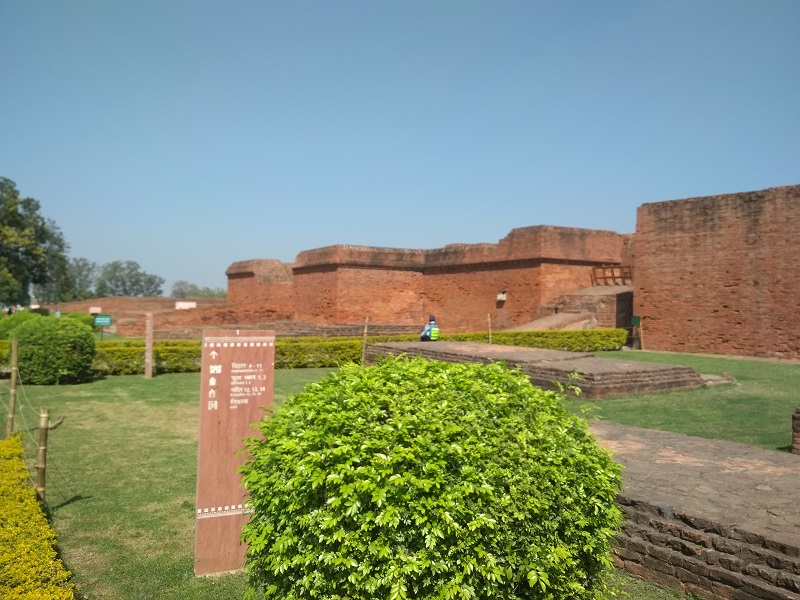 Ruins of Nalanda University lies approximately 95 Kms from Patna, near the city of Bihar Sharif. It was a major seat of learning in India from 5th Century CE to 1200 CE and flourished under the patronage of kings linke Guptas and Harsha, It  attracted students from neighbouring countries like Tibet, China, Korea and Central Asia. The writings of Chinese pilgrim and a student at Nalanda University, XuanZang provides detailed account of this period. Unfortunately, the University campus had a tragedic demise as it was burnt down by  Turkish invader Bakhtiyar Khilji in 1193 CE.
2. Hieun Tsang Memorial, Nalanda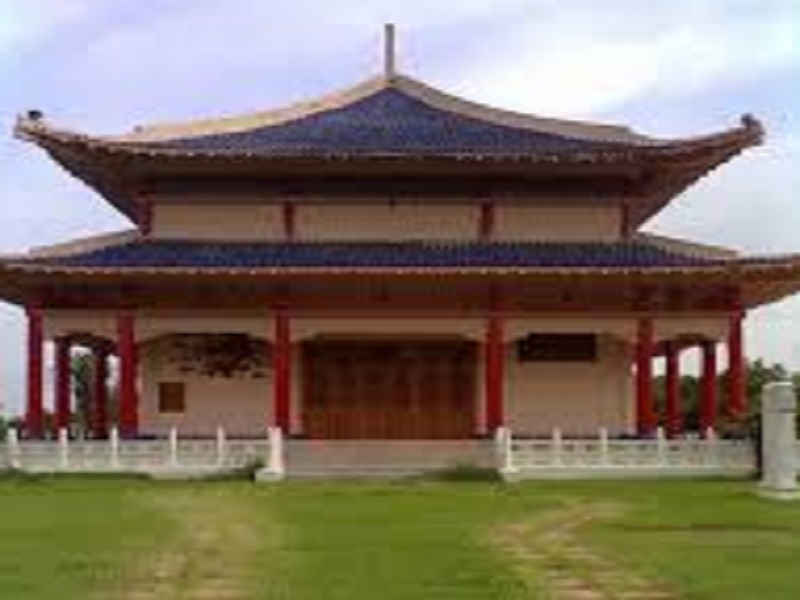 Hieun Tsang/XuanZang Memorial hall was built in memory of the Chinese  Buddhist traveller, scholar and translator, Ven XuanZang. He came to India in seventh century and stayed here for seventeen  years. The Museum is said to have been built at a place where he spent major part of his stay in India. The Museum contains his writings which describes the Indo-China Buddhist relationships of medieval period. He also spent a considerable time in the then Nalanda University which has a mention in his writings.
3. Vishwa Shanti Stupa, Rajgir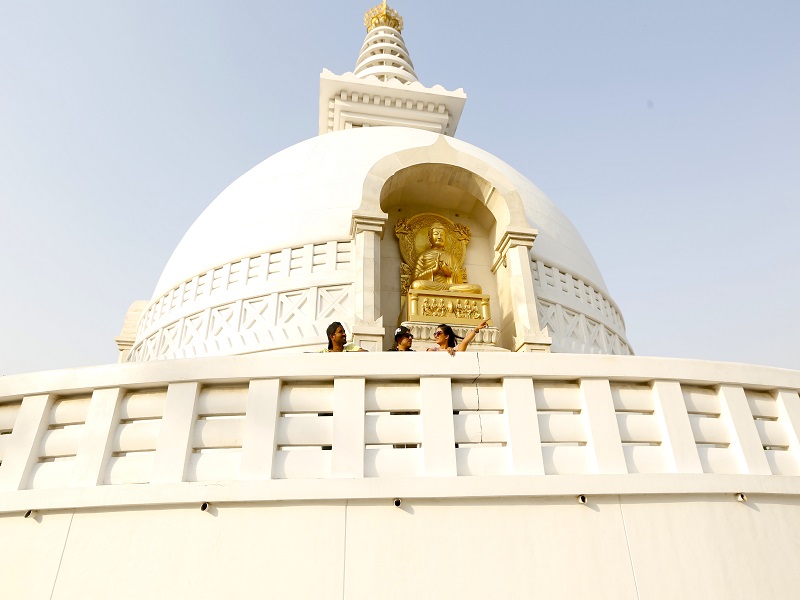 Built in 1965 as an initiative of a Buddhist organisation to build Stupas , Vishwa Shanti Stupa at Rajgir symbolises peace and harmony. The white Stupa on the Ratnagiri Hills and the ropeway ride to reach the Stupa is one of its kind experience. The Panoramic view of the beautiful valley is mesmerising and leaves us awestruck.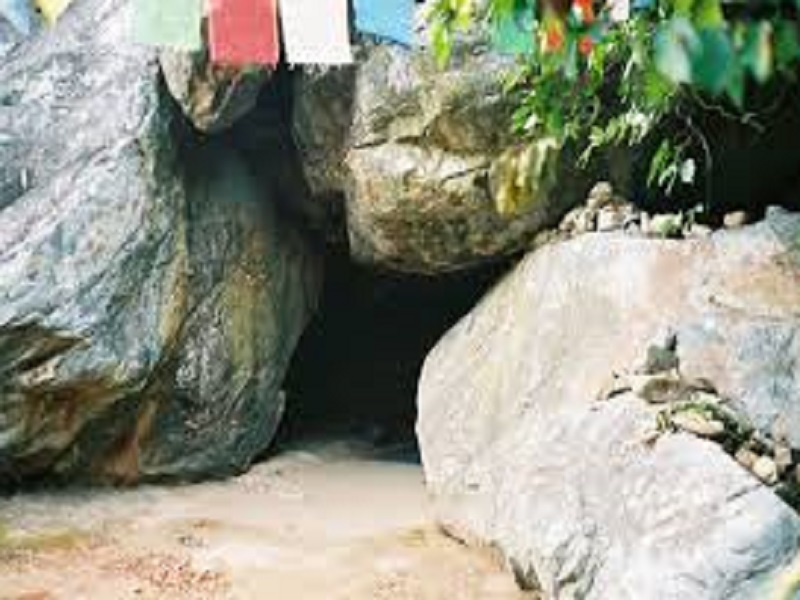 Vulture Peak in Rajgir is an important pilgrimage place for Buddhist as Buddha spent a lot of time here meditating and preaching. It was one of his favorite places in Rajgir for retreat. It derives its name from its appearance which is very similar to a vulture sitting on the peak with its wings folded. It is also known as Griddhakuta.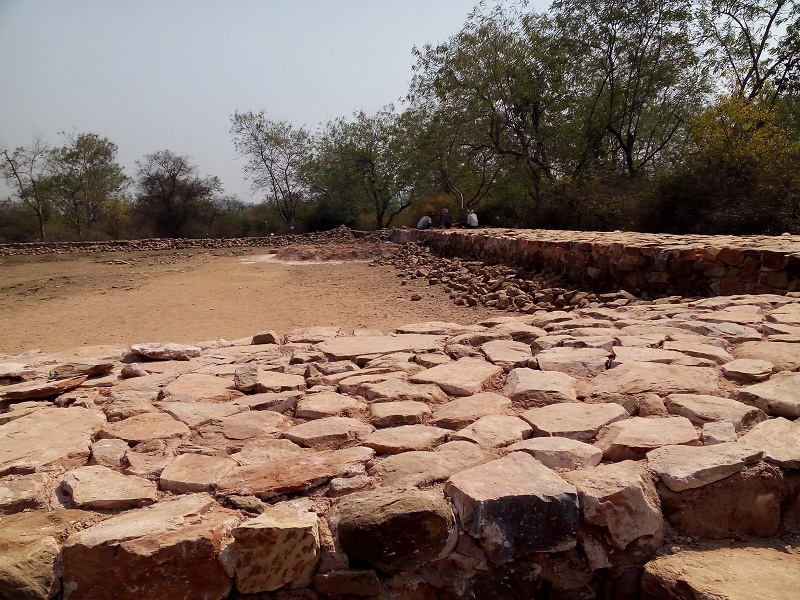 Bimbisar's Jail is a historical place where Ajatshatru, son of Bimbisar kept him in captivity in order to ascend the throne. Bimbisar, the King of Magadh was a contemporary of Buddha and one of his greatest followers. Bimbisar had made Rajgir as the capital of his kingdom which was later shifted to Patliputra by his son, Ajatshatru.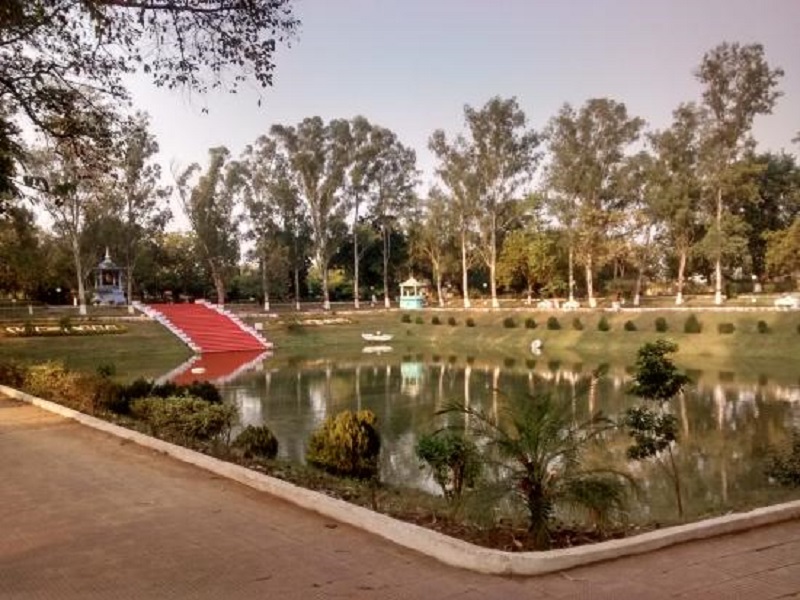 An artificial forest with bamboo groves believed to be gifted to Buddha by King Bimbisar. Bimbisar was the king of Magadh and a contemporary of Buddha. He built a monastery for Buddha to reside, meditate and preach, now known as Venu Van. With its quiet and serene surroundings, it is a perfect place to get eternal peace.
7. Saptaparni Cave, Rajgir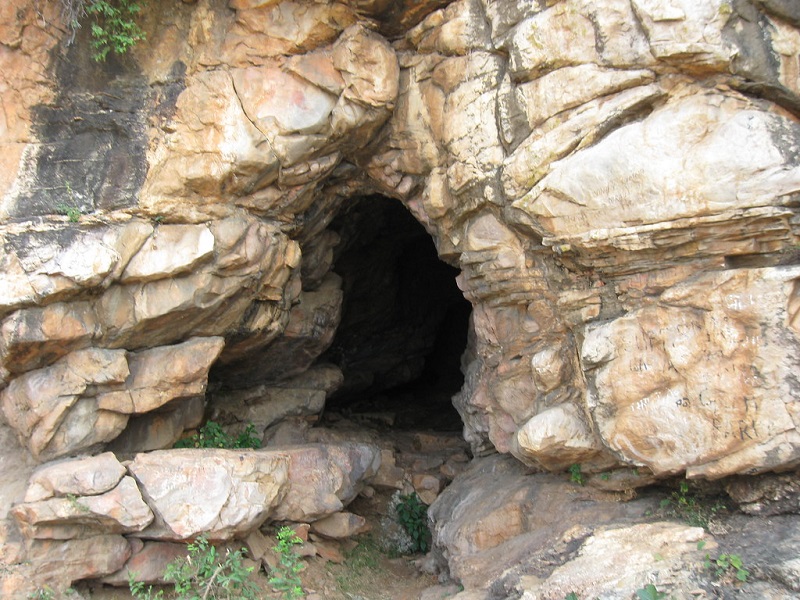 Saptaparni Cave also known as Saptaparni Guha is located in Rajgir and is an important site in Buddhist tradition. It is believed that Buddha spent some time in this cave before his death. The first Buddhist council was also held in this cave. Embedded in a hill, this place lies 2km south-west of Rajgir and is a great tourist attraction.
7. Son Bhandar Caves, Rajgir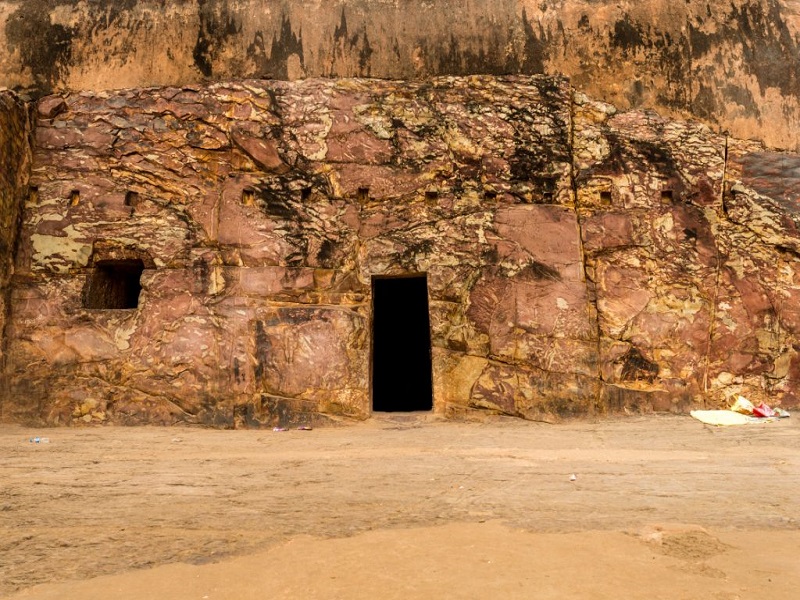 Son Bhandar Caves is a set of two rock-cut caves lying at the foothils of Vaibhar hills. These caves are believed to be of 3rd- 4th Century B.C from the inscriptions found at the entrance of the cave. The inscriptions also indicate that the cave was constructed by a Jain-muni, named Vairadeva. The mystery behind its name is interesting as it is believed that the cave consists of a huge amount of treasure in the form of gold behind the walls of the cave.
8. Jarasandh ka Akhada, Rajgir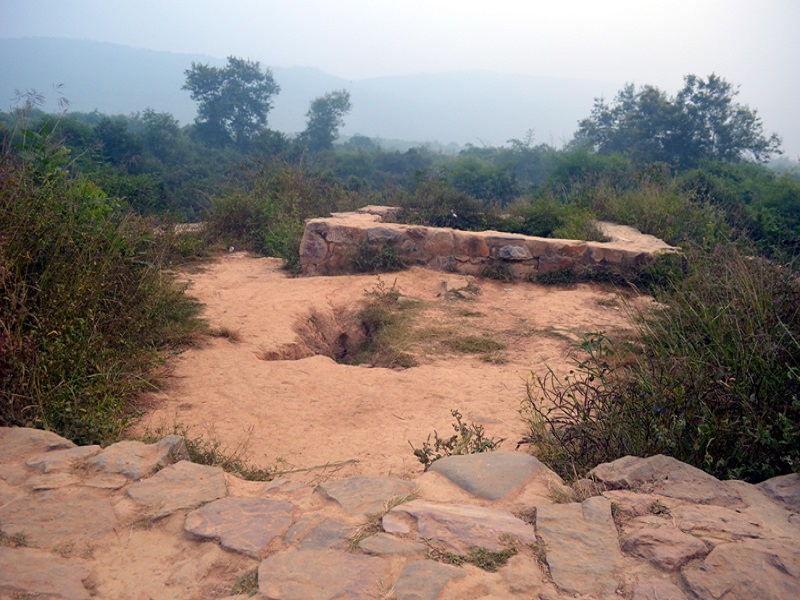 Jarasandh ka Akhada or the battleground of Jarasandh is linked to the the epic story of 'Mahabharata'. It is believed that it was here where the battle between Jarasandh, the king of Magadh and  Bhim, one of the five Pandavas took place for 14 consecutive days. Bhim finally killed Jarasandh on the advise of Lord Krishna.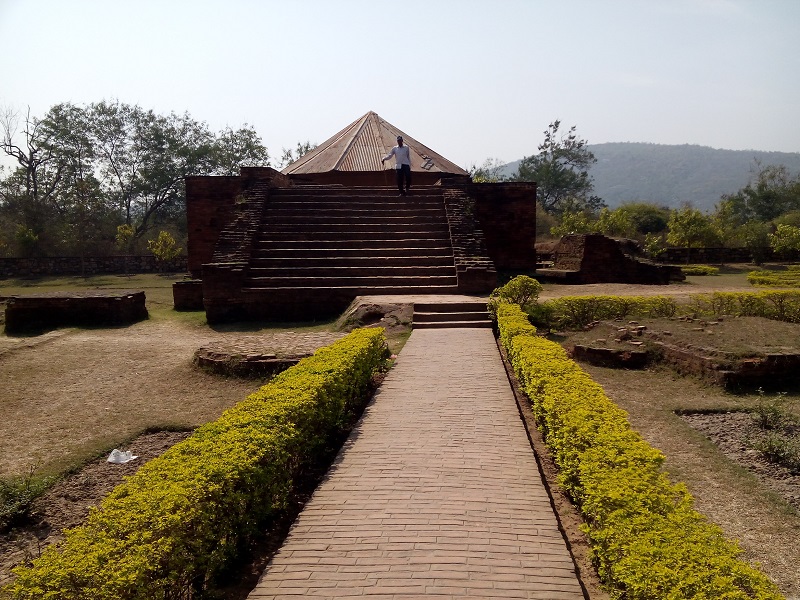 Maniyar Math, located near the Rajgir Kund is around 4 km away from Rajgir Railway station. This structure which is in the form of deep well is believed to be built by the King of Magadha, Jarasandha. During its excavation in 1860-61, many idols of Lord Ganesha  and lord Shiva were found here which are now placed in Nalanda museum.
10. Veerayatan Museum, Rajgir

13. Cyclopean Wall, Rajgir
14. Ghora Katora Lake, Rajgir