TravelBaits started operations in 2019, with an aim to disrupt the experience space in India through innovative experiential products. A team of young entrepreneurs, which understands the rapid digitization of the society, is working enthusiastically towards building a first of its kind experience platform, suitable for both tourism as well as educational learning. India is a country of diversity, unparalleled history and ancient culture. Traveling through India should be a worthwhile experience for any traveller. TravelBaits aims to fulfil the domestic travel needs in a highly customizable and personalized way.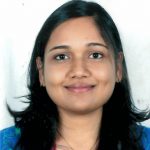 TravelBaits strives to disrupt Tourism with 'immersive technologies' and high quality at affordable cost. We are trying to build a new age travel company, focusing on unique, highly customizable and niche travel experiences in a way to promote the local economy. TravelBaits aims to innovate on immersive tourism experiences technology aggresively and ensure quality and authenticity of experience at all levels.
Incubated and funded by MEITY Tide 2.0 (Ministry of Electronics and Information Technology, Government of India)
Recognized and Approved by Ministry of Tourism, Government of India.
Travel and Hospitality Award winner of 2022.
'Luis Bunuel' Award winner for our documentary on Mithila: Culture and Heritage Tour.
Recognized and Approved by Department of Tourism, Government of Bihar.