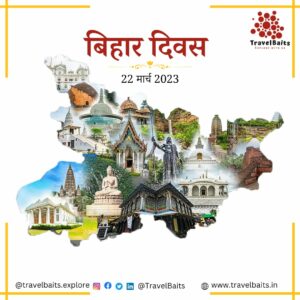 Bihar Diwas is celebrated every year on 22nd March to commemorate the separation of Bihar from Bengal. The tradition of celebrating Bihar Diwas was first started in the year 2010 under the guidance of our honorable Chief Minister Shri Nitish Kumar and since then, has been celebrated with much enthusiasm.
It was on this day(March 22) that Bihar got its identity as it was separated from the Bengal Presidency by the British in 1912. Since then the state celebrates this day as the 'Sthapna Diwas' or the foundation day. Under CM Nitish Kumar, the celebration has seen its highs as various cultural events are organised in a three-day programme in Patna's Gandhi Maidan and eminent personalities, politicians, actors and singers from all parts of the country pour in to attend the grand event.
This year the theme of Bihar Diwas is "Yuva Shakti Bihar ki Pragati". The youth of Bihar has an immense potential and play a major role in shaping the future of the state. The major objective of celebrating the day is to instil the feeling of love and pride in the citizens of their state. Bihar has a history of contributing in every field and has produced imminent personalities like Chanakya, Aryabhatta, Jayprakash Narayan, Dr. Rajendra Prasad, Rashtrakavi Ramdhari Singh 'Dinkar' and many more.
From ancient times, Bihar has been the seat of learning and attracted scholars and intellectuals from all over the world. Nalanda University, one of the oldest universities in the world is now a UNESCO World Heritage site. The state is also a pilgrimage place for Buddhists, Jains and Sikhs.
'Bihar Diwas' is declared as the public holiday across the state. Offices, banks and educational institutions under central and state government remain closed.